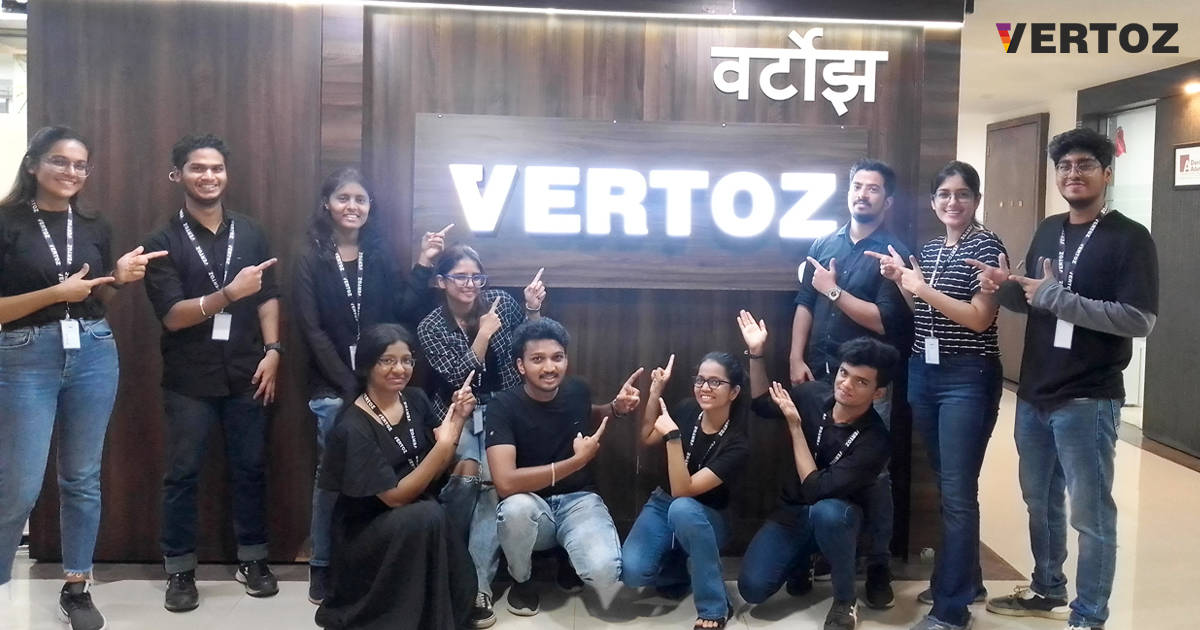 Mumbai, 30th June 2023 – As an innovative and ambitious digital advertising platforms provider, Vertoz has recently welcomed 10 bright interns to its team. This decision not only adds fresh perspectives and energy to the company but also provides a valuable opportunity for these young individuals to kickstart their careers in the ever-evolving field of digital advertising.
In a highly competitive industry, Vertoz's commitment to nurturing young talent is evident through its internship program. By providing a supportive platform for young minds to learn, grow, and develop their skills, the company cultivates a culture of innovation, collaboration, and continuous learning.
The internship program at Vertoz is carefully designed to provide a balance of structured learning and hands-on experience. Under the guidance of experienced professionals, the interns will have the opportunity to work on real projects, enabling them to gain practical insights into the digital advertising industry and sharpen their skills.
Internship Selection Process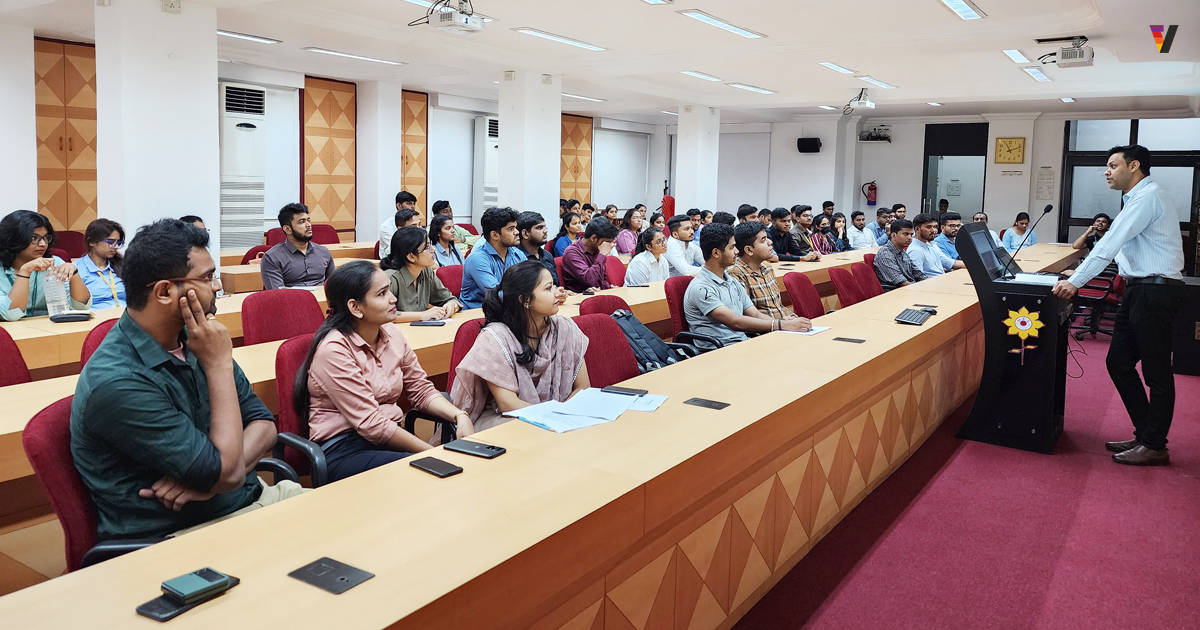 To ensure the selection of the most promising interns, Vertoz's office senior members and experts proactively visited colleges and universities, engaging with students who displayed a passion for digital advertising. These visits served as a unique opportunity for Vertoz representatives to interact with potential interns, understand their aspirations, and evaluate their suitability for the program. The rigorous selection process identified exceptional candidates who showcased great potential, setting the stage for their future success at Vertoz.
Comprehensive Intern Training Program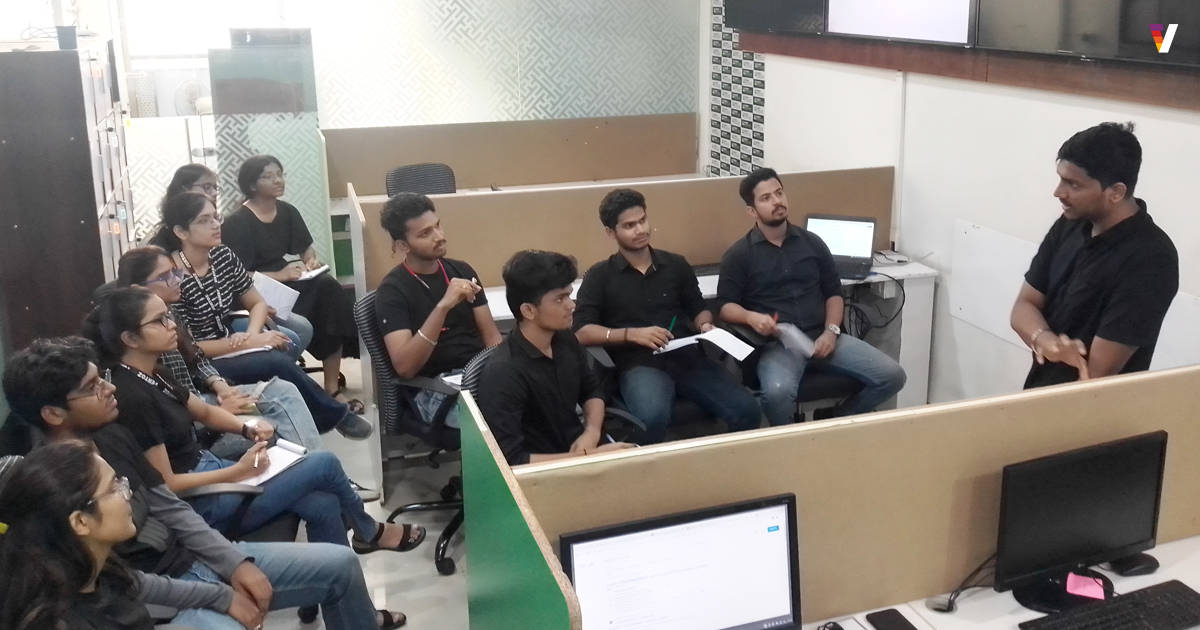 As part of Vertoz's commitment to professional development, each intern is assigned a mentor. Throughout the internship period, these mentors, who are experienced professionals in their respective fields, provide guidance, support, and valuable feedback. Through this approach, interns are empowered to achieve their full potential and excel in their chosen fields through personalized mentorship.
Success Stories of Former Interns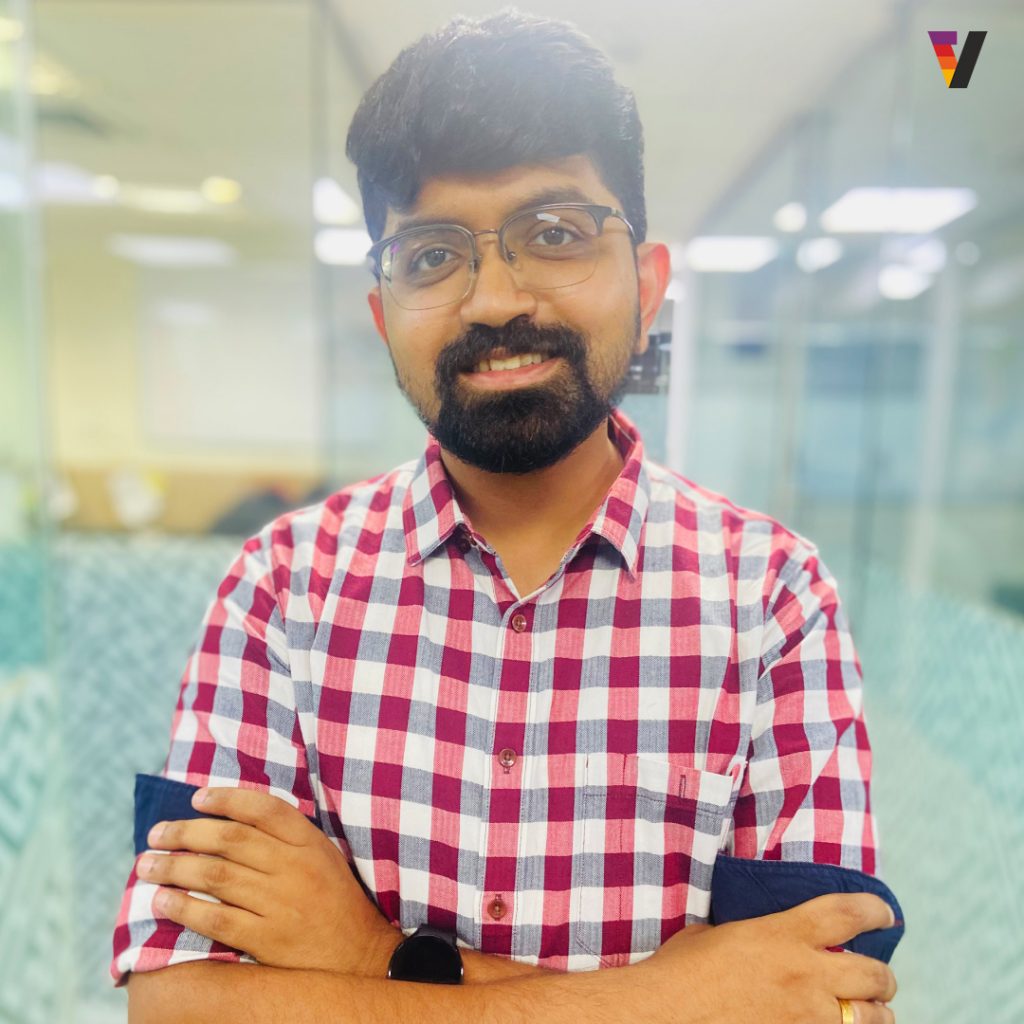 Among the earlier interns who have thrived at Vertoz, Nishad Patil stands out as a remarkable success story. Nishad, who joined us 8 years ago as an intern in the Tech Department, has demonstrated unwavering dedication and hard work, propelling him to the position of Big Data Architect. He now plays a crucial role in driving Vertoz's cutting-edge technological advancements. His impressive journey exemplifies Vertoz's commitment to nurturing talent and providing substantial growth opportunities.
These success stories vividly illustrate the transformative power of Vertoz's internship program, but they are just a glimpse into the broader success that many interns have achieved within the company. There are numerous employees in the Vertoz family who started as interns and are now thriving in senior positions across various departments. These individuals have harnessed the knowledge and skills gained during their internships, allowing them to excel in their chosen fields and contribute to Vertoz's ongoing success.
Nurturing Future Leaders in Marketing & Advertising Technology, One Intern at a Time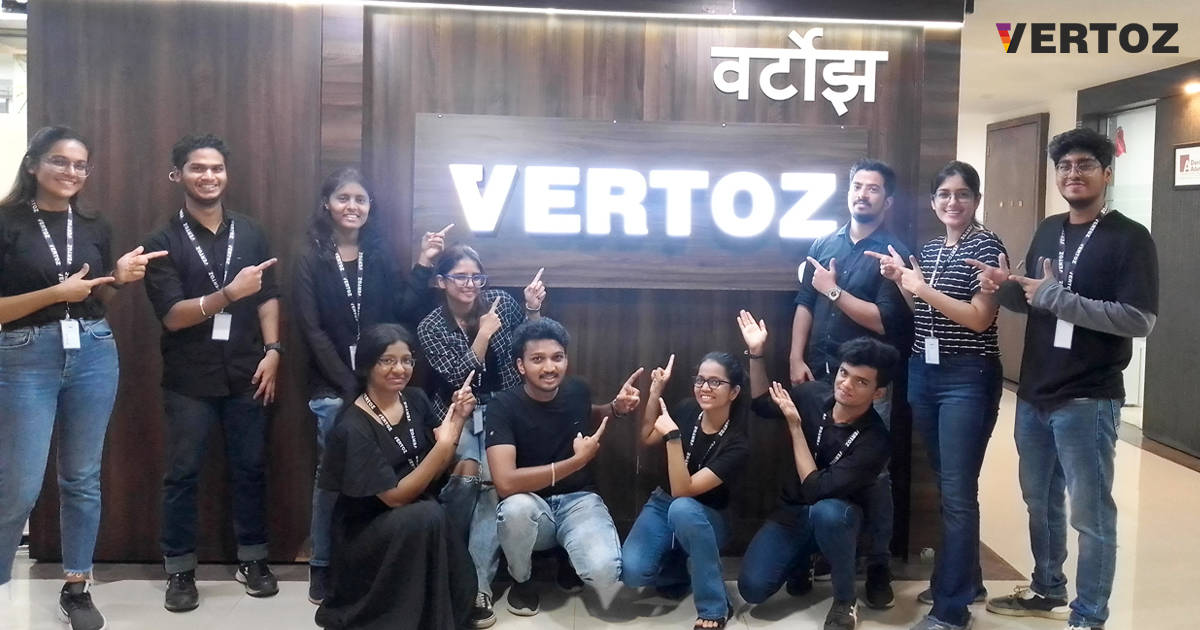 The success of Vertoz's internship program lies in its ability to welcome and nurture new talent, empowering them to thrive in the digital advertising industry. Recently, Vertoz proudly welcomed 10 bright interns into its family, marking the beginning of their exciting journeys. By providing a supportive platform for learning and growth, Vertoz sets the stage for these young individuals to kickstart their careers in this ever-evolving field.
Through their dedication, enthusiasm, and fresh perspectives, these new interns embody the next generation of digital advertising professionals, ready to make their mark on the industry. Vertoz warmly embraces these interns into its family, eagerly anticipating the innovative contributions they will bring to the company and the industry as a whole.