We Believe In Providing

The Simplest & The Quickest,

But

The Most Efficient,

Digital Advertising Solution.

Advertisers Can Easily Achieve

Intricate Advertising Goals

, While We Do The Complex

Data Crunching With Our Cutting-Edge Technology

To Reach The Right Audience

Advertisers Don't Need To Worry About The
Complex Optimization Decisions

-
Leave Them To

Our AI And ML Driven Advertising Platform

Our Intelligent And Transparent Online Advertising Platform -
Ingenious Plex

Is Powered By

Advanced Programmatic Advertising Tools.
We Help Advertisers Efficiently Reach The Prospects, Digitally
Vertoz's 'Ingenious Plex' offers AI-fueled programmatic advertising tools, data points & analytics to plan campaigns, reach prospects & optimize ad spends on digital platforms




INGENIOUS PLEX
AI Fueled Media Buying Platform For Stronger Digital Brand Presence
Every advertising campaign aims to ensure that the brand seizes the moment by reaching its target customers at the right time and on every device possible. 'Ingenious Plex' helps advertisers to successfully find those customers whose interests and preferences form the right match for brands' offerings.
'Ingenious Plex' is an advanced Media Buying Platform which is suitable for media buying on all digital media platforms. It is fueled by the cutting-edge technology of Artificial Intelligence and Machine Learning (AI & ML). It facilitates smart targeting and enables advertisers to connect with the right publishers, and through them the right audience.
What Do You Get With 'Ingenious Plex'

Scalability On All Devices

Engagement Of Social Media


User Experience Of Native Advertising

All Advertising platforms Under One
OMNICHANNEL ADVERTISING
Leading-Edge Programmatic Advertising Platform
Our Omnichannel Programmatic Advertising Platform (Demand Side Platform) offers smart and data-driven solutions for advertising and branding needs. It enables advertisers to leverage Real-Time Bidding (RTB) technique and provides niche targeting capabilities to run better-performing ad campaigns.
OMNICHANNEL ADVERTISING
Advertisers' prospects are present everywhere, but in a stealth mode. Our programmatic advertising platform supports Omnichannel targeting, which helps advertisers to find those hidden prospects present on multiple platforms.
Glimpses of our Platform
Here are a few glimpses of our platform. We have made sure that the platform is easy to use, and has quick and smooth navigation.
Console Dashboard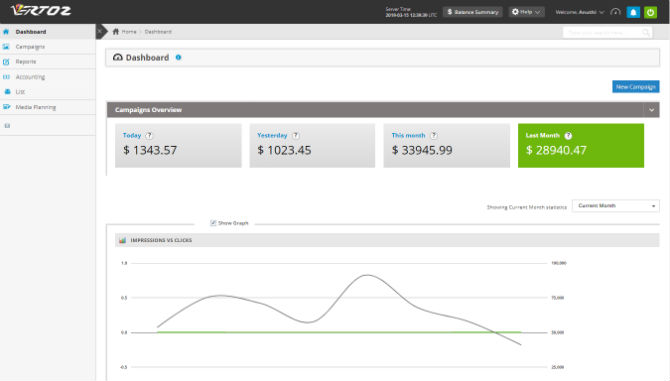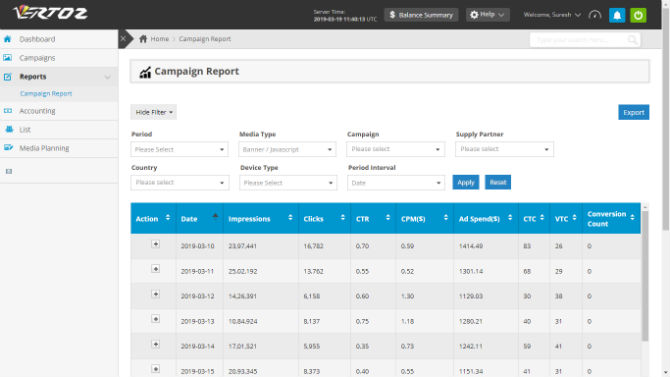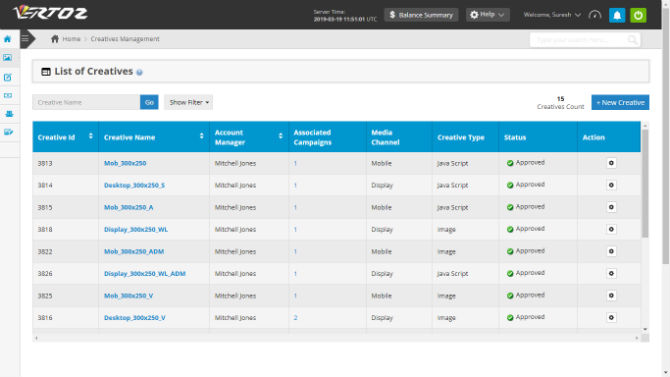 AD INVENTORY REPRESENTATION
Vertoz being a leading media buying company, primarily focuses on connecting advertisers to their genuine prospects. We accomplish this with the help of cutting-edge technology and by connecting advertisers with premium publishers. In this conquest, we partner with the leading publishers from different industries, where advertisers can run exclusive campaigns.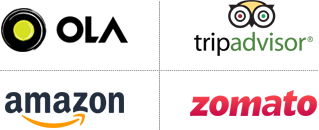 In-house Programmatic
With Vertoz's advanced programmatic technology, advertisers/agencies can take control of their advertising campaigns, IN-HOUSE. They can Woo the clients with Vertoz's cutting-edge advertising platform and their in-house programmatic team.
Managed Services
Vertoz is not just any other agency, but an extension to brands' advertising teams. Our team of experts understands the client's requirements and makes a tailor-made media plan suiting their advertising goals. Leave the goal achievement to us.

DIGIXX 2019
Media Technology / Platform category at DIGIXX Awards 2019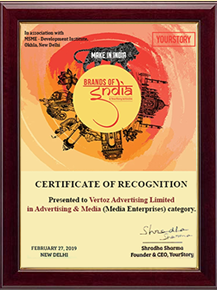 Brands Of India Awards '19
by YourStory & Ministry of MSME in Advertising & Media
ABP News
Most Outstanding Programmatic Advertising Platform 2018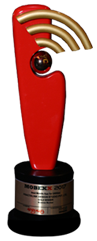 MOBEXX 2018
MOBEXX award for Most Outstanding Programmatic Platform For Mobile Advertising

DIGIXX 2018
Digital Marketing Excellence award 2018 in the category of Media Technology / Platform