Programmatic
Media Buying Platform
Vertoz's IngeniousPlex is an AI Fueled Self-Serve Media Buying Platform, Which Helps Advertisers To Reach Prospects Digitally, By Leveraging The Power Of Programmatic Advertising.




Self-serve Advertising with IngeniousPlex


Scalability On All Devices

Engagement Of Social Media


User Experience Of Native Advertising

All Advertising platforms Under One Roof
OMNICHANNEL APPROACH
Advertisers' prospects are present everywhere but in a stealth mode. Our Omnichannel approach with advanced data tools helps advertisers to find those hidden prospects present on multiple platforms.
Programmatic Advertising at Scale
Vertoz's 'IngeniousPlex' offers AI-fueled programmatic advertising tools, data points & analytics to plan campaigns, reach prospects & optimize ad spends on digital platforms
We believe that brands & advertisers should focus all their resources on one thing i.e.making products and delivering services. We empower brands with more time and energy to accomplish this while we take care of digital advertising for them. Vertoz, a one-stop-solution, helps advertisers to reach the right audience with IngeniousPlex.
AD INVENTORY REPRESENTATION
Vertoz being a leading media buying company, primarily focuses on connecting advertisers to their genuine prospects. We accomplish this with the help of cutting-edge technology and by connecting advertisers with premium publishers. In this conquest, we partner with the leading publishers from different industries, where advertisers can run exclusive campaigns.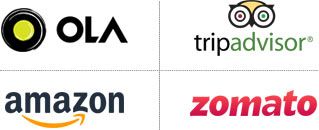 In-house Programmatic
With Vertoz's advanced programmatic technology, advertisers/agencies can take control of their advertising campaigns, IN-HOUSE. They can woo the clients with Vertoz's cutting-edge advertising platform and their in-house programmatic team.
Managed Services
Vertoz is not just any other agency, but an extension to brands' advertising teams. Our team of experts understands the client's requirements and makes a tailor-made media plan suiting their advertising goals. Leave the goal achievement to us.












Want to know more about our Media Buying Platform?