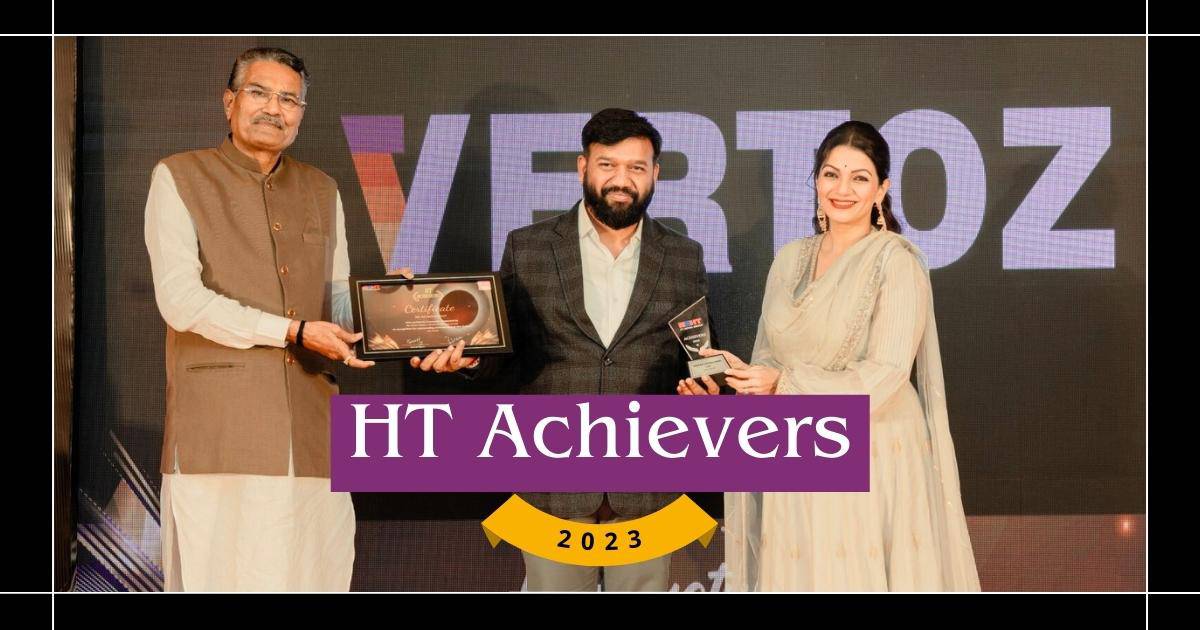 Ahmedabad, Mumbai, August 29, 2023 – Hiren Shah, the pioneering Founder and Chairman of Vertoz, a leading name in the realm of digital advertising, has been proudly presented with the prestigious Achievement in Ad-Tech Award at the esteemed HT Achievers 2023 event. The ceremony, held at the luxurious Binori Hotel in Ahmedabad on 23rd August, celebrated exceptional contributions in various fields.
HT Achievers 2023, a prominent platform recognizing trailblazers across industries, bestowed this esteemed award upon Hiren Shah for his outstanding vision and innovative strides in the realm of advertising technology. At the helm of Vertoz, Hiren Shah has led the charge in redefining how technology and advertising converge, forging new pathways in digital marketing.
Under Hiren Shah's dynamic leadership, Vertoz has continuously pushed the boundaries of advertising innovation, harnessing the potential of cutting-edge technologies such as AI and data analytics to optimize and personalize marketing campaigns. This award serves as a testament to his unwavering commitment and vision in revolutionizing the ad-tech landscape.
"I am truly honored to receive this award, and I share this recognition with the remarkable team at Vertoz who tirelessly contribute to our mission of transforming the advertising industry through technology," said Hiren Shah.
The event saw luminaries from various sectors, entrepreneurs, and thought leaders gather to acknowledge exceptional achievements across domains. Hiren Shah's resounding impact on the ad-tech sector has not only elevated Vertoz's standing but has also set new benchmarks for innovation and excellence.
About Hiren Shah:
Hiren Shah is a seasoned entrepreneur and the visionary Founder and Chairman of Vertoz, a globally renowned ad-tech company. His commitment to technological advancements and his deep understanding of the advertising landscape have been instrumental in Vertoz's remarkable growth and recognition.
About Vertoz:
Vertoz (NSEI: VERTOZ) empowers organizations to thrive in today's digital landscape with proprietary new-age technology platforms for Digital Marketing, Advertising, and Monetization. Vertoz platforms cater to businesses, digital marketers, advertising agencies, digital publishers, and other technology companies. Our Key Platforms include IngeniousPlex, IncrementX, Adzurite & AdMozart.
For media inquiries, please contact:
Richa Chikara
Lead Corporate Communication
Email: richa.chikara@vertoz.com
Phone: +91 22 61426067 / +1 (646) 895 6969