White-labeled Media Buying Platform
Vertoz's Ingenious Plex is a white-labeled self-serve media buying platform for advertising agencies. It empowers their programmatic advertising offerings with the right tools and technology that allows them to create, manage and optimize campaigns with ease.
Sign Up With Ingenious Plex
White Label Agency Media Buying Platform
Watch this introductory video to know more about Ingenious Plex!
Self-serve Media Buying With Ingenious Plex
Cutting-edge Technology & Irresistible Features That Brew Our White-labeled Platform
Omnichannel Advertising
Our advanced tools and technology enable omnichannel targeting so you can deliver a seamless experience to your prospects across multiple platforms & formats.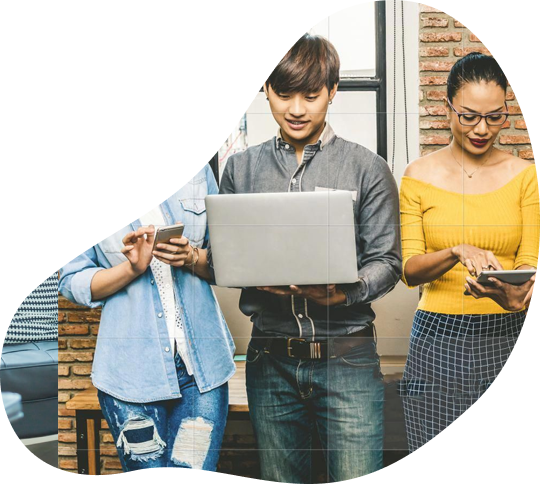 Display Advertising

Mobile Advertising
Video Advertising

Native Advertising
Advertising Solutions
Unfold the multitude of advertising solutions available to you with Ingenious Plex.
Don't believe our words?
Let our numbers do the talking.

$3500
Monthly Minimum Spend


Now enjoy the first six months of our service
at no cost
as an introductory offer for our ramp up period.
What does it mean by monthly minimum spends?
Monthly Minimum spend is the minimum amount you need to spend across all of your advertisers on our platform. This spend refers to the amount you spend with Vertoz for your clients not the amount you collect from your advertisers.
How much do you charge as Revenue Share / Percentage on Media Spend?
We charge a total of 20% on media spend. This includes the cost of infrastructure, ongoing development and maintenance cost of RTM complainant technology.
Can I set up revenue shares with my advertisers?
Yes, you can set up a percentage of media spends as revenue shares for managing and serving your advertisers.
Which all exchanges are available?
We have premium supply from – Google Adx (AdExchange), Smaato, InMobi, PubNX, Taboola, KaiOS, Synacor and over 50 other partners.
Do you provide Zip/Pin Code Targeting?
Yes, we do offer zip/pin code targeting along with 25+ other targeting options.
Do you provide site and app specific buying?
Yes, we do provide an allowlist / whitelist based targeting where you get to include a list of websites and apps for targeting and similarly we also provide an option of a denylist / blacklist to exclude websites and apps from targeting.
Can we track the conversion?
Yes, you can track conversion via three ways – Conversion pixel, postback URL, and third-party impression analytics tag (with which the conversion can be tracked by third-party).
How long does it take for creative reviews?
The ad-operation team reviews the creatives as soon as a campaign is created. In the case of our supply source like Google Adx doing the review, it might take 6 hours or more for the creatives to get approved.
How do I add funds?
You can add funds to your account using your credit card or a cheque, bank transfer (NEFT) information in India. Whereas our international clients can transfer the money via credit card, bank transfer (ACH) or a wire transfer to our bank account in the US. We recommend you to connect with your account manager to get additional details.