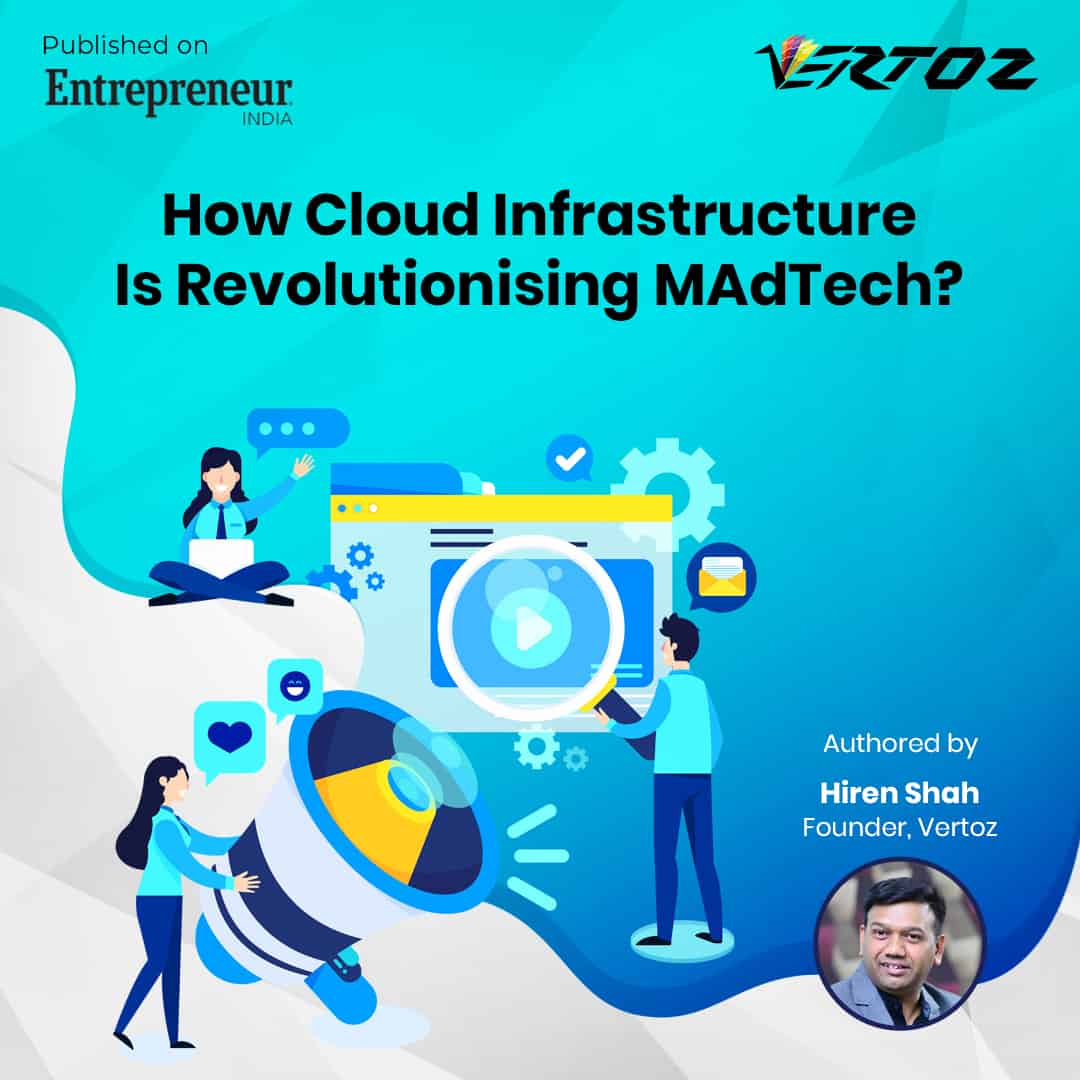 Today, data security is really important for organisations associated with MAdTech. With on-premise servers, the costs of maintaining the data as well as securing it becomes very high and a company cannot really compromise on the security of the data to offer competitive pricing to its customers, not to mention the extra IT support.
Cloud Infrastructure on other hand provides comfort and convenience of being a third-party type system. Cloud service has multiple clients and so it has the benefit of a large investment divided among multiple clients giving a cost-benefit. Flexibility and optimal use of resources are seen as you pay only for what you use.
Even though Cloud infrastructure is a technical aspect it is quite important from a marketing and business development perspective. The complexity of managing a server is not simplified but just transferred. This transfer is what clients exactly look out for. The growth of the cloud and its allied industry is quite exponential and adapting seems to be way forward. It is easier to lock down customers and economies of scale and high capital expenditure requirements create high barriers to entry to the IaaS market. Cloud Infrastructure also demand higher cybersecurity services. As these cybersecurity services are managed by dedicated companies they offer better integral security.
The benefit of the cloud infrastructure comes into play to facilitate speed and efficiency between advertisers and publishers. The publisher has the traffic whose data can be captured for the benefit of the advertiser. In order to maximise payout, they need to provide their information in real-time to the advertiser and make their slot available. Both publishers, as well as advertisers, can access data remotely.
The above excerpt is taken from an article published in Entrepreneur India by Hiren Shah, founder of Vertoz. If you want to read more on Cloud infrastructure from a marketers perspective then click here.