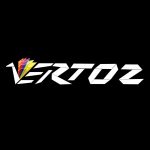 Vertoz
Job Summary:
VERTOZ Advertising Ltd is a leading programmatic company that offers engaging and innovative advertising and monetization solutions. Our ingenious plex, proprietary technology and advanced capabilities empower a global roster of top advertisers and publishers all under one roof. Vertoz was launched in February 2012 with a sole aim to deliver superior long term performance and enhance the core competitiveness of online advertising industry. Vertoz has been providing advertising solutions for advertisers and publishers worldwide. Our main goal is to connect advertisers to customers and publishers to revenues. We help our clients with customized solutions targeted for both monetizing your website & Mobile traffic and for promoting your brand. As an online advertising network, we are able to reach customers through various channels such as Display, Search and Mobile. Vertoz is an expanding company, constantly on the look out for vibrant talent and encourages innovation in order to serve the clients with industry leading digital solutions.
Job Responsibilities:
Experience in LINUX installation, configuration, administration and upgradation
Knowledge of Shell scripting, Linux server support, designing, troubleshooting, migration
Experience in web service environment : apache/nginx/tomcat
Computer networks and Network security, TCP/IP fundamentals, network protocols. Experience with Virtualization
Proactively maintain and develop all Linux infrastructure technology to maintain 24x7x365 uptime service
Experience of database service : Mysql administration, configuration, basic queries
Proactive monitoring system performance and capacity planning, worked on any of monitoring tools like zabbix / nginx
Worked on any cloud platform : AWS/Azure/GCP
Ansible, jenkins, python experience preferable
Benefits and Perks:
Our employees love their jobs, and not just because we offer the most competitive salaries in the industry
We have NO dress code (tee-shirts are a-ok!)
We are passionate about building the next generation of web products, and we believe that happy teams are the key to achieving this goal
If you like the idea of working in an exciting workspace on cutting-edge internet products that make a truly global impact, then we want to get to know you!