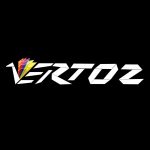 Vertoz
Job Summary:
VERTOZ Advertising Ltd is a leading programmatic company that offers engaging and innovative advertising and monetization solutions. Our ingenious plex, proprietary technology and advanced capabilities empower a global roster of top advertisers and publishers all under one roof. Vertoz was launched in February 2012 with a sole aim to deliver superior long term performance and enhance the core competitiveness of online advertising industry. Vertoz has been providing advertising solutions for advertisers and publishers worldwide. Our main goal is to connect advertisers to customers and publishers to revenues. We help our clients with customized solutions targeted for both monetizing your website & Mobile traffic and for promoting your brand. As an online advertising network, we are able to reach customers through various channels such as Display, Search and Mobile. Vertoz is an expanding company, constantly on the look out for vibrant talent and encourages innovation in order to serve the clients with industry leading digital solutions.
Job Responsibilities:
Develop new user facing features.
Ensure execution of UI/UX designs.
Write optimized and reusable code.
Ensure all inputs are validated.
Should have experience of leading a team & a strong motivator.
Developing & Maintaining Java Scripts for an Ad Exchange – Online Advertising Platform.
Creating Java Scripts for Video Players, Ad Serving, consuming REST API's for UI, creating innovative adformats using javascript.
Required Skills and Qualification:
At least 4 years in Jquery, JSON, Object-oriented javascript libraries and micro frameworks (Angular JS,react,backbone, prototype, dojo etc.)
Basic understanding of web markup, HTML5, CSS3.
Experience in Angular is a must.
Experience in java,spring is a big plus.
Good experience in asynchronous request handling, partial page updates and AJAX.
Understand cross browser compatibility issues and ways to work around such issues.
Experience with RESTful Web Services is must.
Experience in Agile/SCRUM is a big plus.
Ability to manage multiple modules simultaneously.
Ability to work under pressure & deal with people diplomatically.
Should have experience of leading a team & a strong motivator.
Benefits and Perks:
Our employees love their jobs, and not just because we offer the most competitive salaries in the industry
We have NO dress code (tee-shirts are a-ok!)
We are passionate about building the next generation of web products, and we believe that happy teams are the key to achieving this goal
If you like the idea of working in an exciting workspace on cutting-edge internet products that make a truly global impact, then we want to get to know you!