Full Time
Applications have closed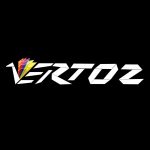 Website Vertoz Advertising Ltd
JOB ROLE
Vertoz is currently seeking a highly qualified and experienced Sales Executive for it's DSP business with exceptional sales, communication, organization, and analytical skills. In this critical role, the Sales Executive will be responsible for the identification, targeting, and execution of strategic agency relationships. This will consist mainly of client-facing information discovery, proposal development, translation of learnings to strategic and tactical recommendations, contract ratification and execution, and identification of upsell opportunities.
Job Description
Develop and begin relationships with potential advertisers, media buyers and agencies.
Demonstrating the range and value of our proprietary technology/platform – Ingenious Plex to prospects in-person and via screen shares.
Responding to RFP's and other opportunities.
Participate in internal global account discussions.
Comfortable working with several different internal teams to collaboratively grow an account.
Work internally to share knowledge around the industry and help set goals for the revenue team.
Discuss company's unique selling points and differentiators.
Developing software requirements from your customer needs and communicating these to the internal teams.
Closing deals on your own and helping manage these clients as they transition to Ingenious Plex.
Effective tracking of all activity in ZOHO CRM.
Required Skills
Bachelor's Degree.
1-3 years of sales experience in online advertising (i.e. working at or with ad agencies, DSP or other online advertising roles).
Have existing relationships with decision-makers at agencies and advertisers.
Execute strategic plans to acquire new clients and help reach the sales team revenue goals.
Self-starter – able to tackle new clients or territories with little guidance.
Able to quickly comprehend new tech and product updates and then train other team.
Proven track record of exceeding revenue expectations.
Motivated, innovative, excellent communication skills, working collaboratively, able to travel to client and various conferences & events.
Expertise in campaign management and ad operations is a plus.