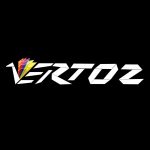 Vertoz
Well-versed knowledge of Accounting Treatments & Policies
Deep knowledge of Accounting Adjustments
Good command over Tally and MS-Office (word, excel, PPT, etc.) Advanced Excel will be preferable Hands on experience in finalization of Standalone & Consolidated Financial Statements Depreciation Calculation under the Companies Act, 2013 & the Income Tax Act, 1961
Statutory & Tax Audit Finalization (CARO 2016, Form 3CD, 3CA, 3CEB, 29, etc.)
Good knowledge of Income Tax/ Service Tax/ GST
Various Tax Return Filing: TDS, Income Tax, GST, PT, etc.
Knowledge of Transfer Pricing — International : APL Computation, Audit & Study Report Preparation Exposure in Tax Assessments
Good exposure in Cash & Fund Management including imprest
Team Handling Experience for 6 — 8 persons
Brief knowledge of Salary Computation, Payroll Processing, Reconciliation, Arrears Computation, etc. Good Team Player, who able to handle team of 8-10 people
Liaison with all Auditors and mitigate all their requirements of Audit to complete assignment well in time Should able to manage all banking relationships
Should able to work under pressure and gel up with work environment
Should able to take ahead all risk and responsibilities associated with position
Should able to resolve all the queries and doubts of the Team Mates legitimately and amicably Should able to interact with various internal and external stakeholders like BD's, etc.
Should able to report in given timeline to Chief Financial Officer
Self-Learner with motivational capabilities
Good Communication Skills
Good Representation Skills
Self-Confident
Job Timing – 10.00-7.00pm
Job Location – Mulund
Interested candidates apply immediately.