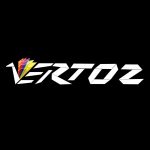 Website Vertoz
Male Candidate is preferred for the job.
a. We require in-house for corporate clients. draft, vet and execute all legal agreements and documents.
b. To manage the termination, extension and amendments of all existing legal agreements.
c. To coordinate with various dept.s and vendors to manage the agreements and maintaining legal records.
d. Co-ordination with Lawyers for Legal opinion, litigation, etc., and working as In- house Advocate / Counsel.
e. To manage, protect and enforce all Intellectual Property Rights of the company.
f. To manage all legal contracts and letters of the company including Litigation matters, if a company comes across.
Required Candidate profile
• Candidate should have worked in CityCivil Court/District Court/ lower courts for a minimum of two years.
• Candidate should have good communication and presentation skills.
• Candidate must have completed LLB