Full Time
Experience: 2+ year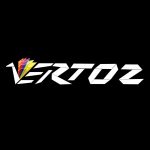 Website Vertoz
Company Profile:
VERTOZ Advertising Ltd is a leading programmatic company that offers engaging and innovative advertising and monetization solutions. Our ingenious plex, proprietary technology and advanced capabilities empower a global roster of top advertisers and publishers all under one roof. Vertoz was launched in February 2012 with a sole aim to deliver superior long term performance and enhance
the core competitiveness of online advertising industry. Vertoz has been providing advertising solutions for advertisers and publishers worldwide. Our main goal is to connect advertisers to customers and publishers to revenues. We help our clients with customized solutions targeted for both monetizing your website & Mobile traffic and for promoting your brand. As an online advertising network, we are able to reach customers through various channels such as Display, Search and Mobile. Vertoz is an expanding company, constantly on the look out for vibrant talent and encourages innovation in order to serve the clients with industry leading digital solutions.
Job Responsibilities:
1.Experience building large scale distributed data processing application or in general
2.Hands-on data engineering skills
3.Experience working on Big data platform and technologies including Cloudera distribution, Spark, Scala, Hadoop, Impala and other big data frameworks.
4.Real time data processing using Apache Storm, Spark streaming etc
5.Overall understanding and experience of real-time analytics, data warehousing and data modelling and data management
6.Experience with NoSQL databases such as Vertica will be an added advantage
7.Experience in enterprise data & analytic disciplines such as Enterprise Architecture, Enterprise Data Management, Enterprise Data Warehousing
8.Worked on execution of complex master data management
9.Successful background as an architect on EDW/Data Lake projects.
10.Deep understanding of relational databases and data integration technologies.
11.experience with Hadoop Eco system (HDFS, SQOOP, Hive, Spark, Scala, Flume)
Required Skills and Qualification:
1.Should have strong experience in: HQLs / SQLs Scala/Python/Java
2.Performance optimization techniques in Spark and Hive
3.Processing large volume of data
4.Ability to understand business requirement and implement analytical solutions & techniques independently or with minimal supervision.
5.Should have experience in data modelling and data warehousing concepts
6.Strong experience in Hadoop and Spark.
Desirable experience in:
1.Cloudera Hadoop Distribution
2.Impala,kudu
3.Shell Scripting
4.Spark Streaming, Kafka, Flume
Benefits and Perks:
Our employees love their jobs, and not just because we offer the most competitive salaries in the industry
We have NO dress code (tee-shirts are a-ok!)
We are passionate about building the next generation of web products, and we believe that happy teams are the key to achieving this goal
If you like the idea of working in an exciting workspace on cutting-edge internet products that make a truly global impact, then we want to get to know you!