Full Time
This position has been filled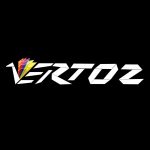 Website Vertoz
Job Summary:
Put your experience and knowledge to use while developing strategies for team motivation and optimal results. If you are detail oriented and extroverted this role can give you the chance to fully develop your interests and talents. You will play an essential role in the success of your business by ensuring that we are in good financial shape. This position come with the potential for further career development as well as interesting and satisfying professional challenges and benefits. Extensive exposure into Digital Industry.
Job Responsibilities:
New Client acquisition translating to consistent achievement of revenue targets.
Develop and expand client partnerships with rigorous and detailed attention to client needs.
Develop and maintain strong active relationships with key client / Agency stakeholders at both senior and mid-management levels.
Understand and effectively communicate Programmatic value proposition & Technology.
Develop in-depth knowledge of the industry and of the biddable media marketplace.
Being compliant with organizational processes as well as partner requirements.
Candidate should be comfortable to travel on day to day basis for meetings around Mumbai.
Products:
Online Advertising, Ad Network, Mobile Advertising, Search Advertising (Contextual), Display Advertising, Real Time Bidding, Programmatic Advertising, Self-Serve DSP, and Self-Serve.
Required Skills and Qualification:
Should be able to work under pressure and gel up with work environment.
Good communication skills written and verbal.
Negotiation Skills.
Time management and planning skills.
Proficiency in MS office.
Should be proactive and go getter attitude.
Committed, highly motivated, quick leaner.
Ability to manage high volume of work independently.