Initiatives
In 2019, more than 60% of digital media will be bought and sold programmatically, accounting for more than USD 89Bn. As the industry is growing at a rapid speed, Vertoz believes in educating the industry professionals. This move will catapult the growth & success of the programmatic industry as many people will be aware of this advanced advertising technology and all brands will be open to include it in their marketing plan.
Vertoz conducts various webinars and workshops to educate the industry people who wish to understand programmatic advertising.
Upcoming Workshop: Programmatic Advertising
Vertoz would like to invite you for our upcoming workshop on "Programmatic Advertising" happening in Mumbai in the month of 27th April 2019. In this workshop, we will train all attendees for the best programmatic practices and also impart an understanding of the programmatic ecosystem along with hands-on experience of working with a programmatic platform.
5th Programmatic Training Workshop
#ProgrammaticWorkshop
Endeavoring to empower the digital advertising industry with knowledge of #ProgrammaticAdvertising, here's Team Vertoz conducting another successful #ProgrammaticTraining workshop. For more updates on our upcoming sessions, follow us on social media.
9th March 2019
9:00AM - 1:00PM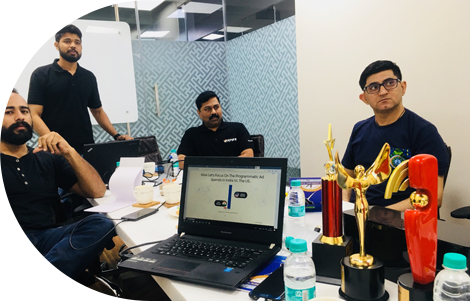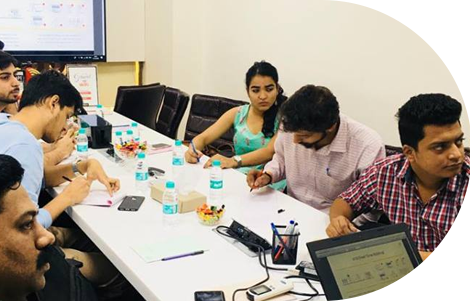 4th Programmatic Training Workshop
#ProgrammaticTraining
Here's a glimpse of yet another #ProgrammaticTraining workshop being successfully conducted at Vertoz, with an aim to spread the knowledge about #ProgrammaticAdvertising. Be sure to follow us on social media to stay updated on the upcoming workshops #SimplyProgrammatic #ProgrammaticWorkshop
15th December 2018
9:00AM - 1:00PM
3rd Programmatic Workshopp
#SimplyProgrammatic
Vertoz has successfully conducted its 3rd Programmatic Advertising Workshop to spread the knowledge of programmatic in India. #SimplyProgrammatic #ProgrammaticTraining #ProgrammaticWorkshop
27th Oct 2018
9:00AM - 1:00PM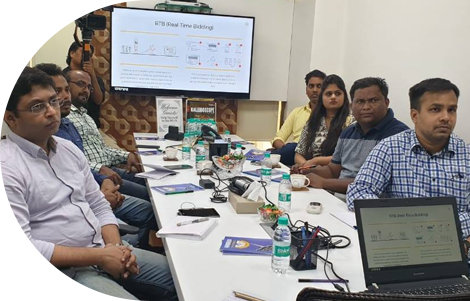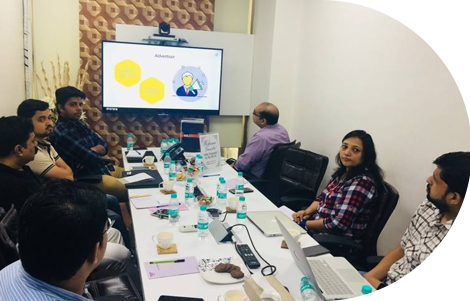 2nd Programmatic Training Workshop
#ProgrammaticTraining
Yet another successful training session in the quest of spreading Programmatic Advertising knowledge. #ProgrammaticAdvertising #Training #ProgrammaticTraining
11th August 2018
9:00AM - 1:00PM
1st Programmatic Training Session
#ProgrammaticTraining
In our endeavour to transfer the Programmatic Advertising skill set, we frequently conduct programmatic training sessions for brands and agencies. Mail us at mktg@vertoz.com to register for our next session.
7th July 2018
9:00AM - 1:00PM