Ingenious Plex
AI Fueled Media Buying Platform For Reaching Prospects Digitally By Leveraging The Power Of Programmatic Advertising

Holistic Media Buying
IngeniousPlex allows you to run campaigns for multiple advertising platforms under one and still get better results with the power of AI & ML

Personalized Targeting
Gone are the days of homogeneous advertising. Considering the diverse target audience, a heterogeneous and personalized targeting strategy yield best results.

One-Stop Reporting
No worrying about managing different platforms for optimization and reporting. As advertisers can set up campaigns on multiple platforms from IngeniousPlex, reporting is also under one roof.

Real-time
It is a real-time platform in all ways, from campaign set-up to reporting, from targeting to optimization, from media planning to analysis.

Multi-Device and Multi-platform Support
Customers consume content through multiple devices like websites, mobile & tablets. It is, therefore, essential to reach them on each platform. That's exactly what our multi-platform support enables.

Campaign Audience Analysis
We manage publishers' first-party data & third-party data for advanced targeting. We also provide you with detailed campaign insights & audience analysis for better understanding of your market.

Transparent And Safe
We make sure, you get to track and see results of your every penny spent on advertising. Our fraud prevention mechanism safeguards you from pilferage

Result Oriented
Artificial Intelligence and Machine Learning power our platform to do the advanced number crunching and learning ways to achieve your advertising goals in the shortest possible duration.

Brand Safety
Our brand safety partners ensure that the ads are not placed alongside undesirable content that can harm the advertiser's brand image.
What Do You Get With 'IngeniousPlex'


Scalability On All Devices

Engagement Of Social Media


User Experience Of Native Advertising

All Advertising platforms Under One Roof
Technologies Which Brewed Our Top-notch Platform






Advanced Programmatic Advertising Tools
Give your business an uplift in terms of extended audience reach, optimized campaign delivery, cross platform optimization and the best conversion rates to match your advertising and marketing goals. We connect you to premium publishers and SSPs to serve your ad to the right audience at the right time and the right place.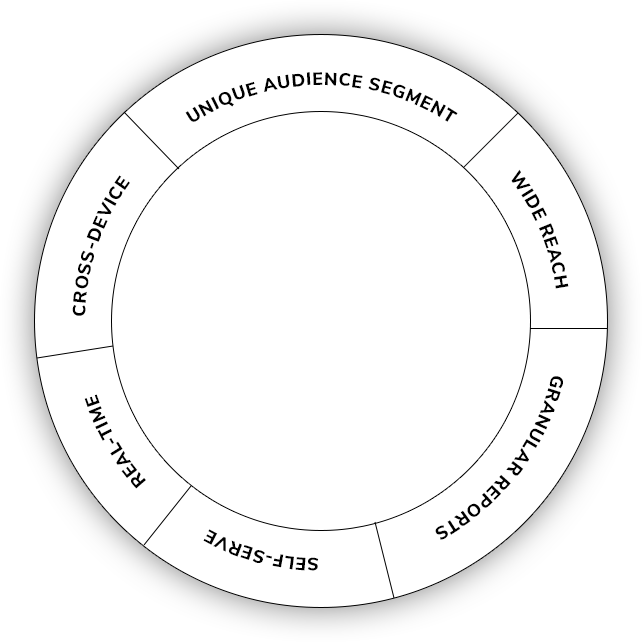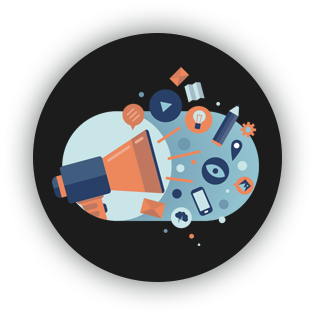 OMNICHANNEL APPROACH
Advertisers' prospects are present everywhere but in a stealth mode. Our Omnichannel approach with advanced data tools helps advertisers to find those hidden prospects present on multiple platforms.
ANSWERING YOUR ADVERTISING AND BRANDING NEEDS

Easy Campaign Setup And Quick Start
You don't need to be a certified campaign manager to start campaigns our programmatic platform.

Carrier & Device Targeting
We help you to maximize your customer engagement rates, by displaying the most relevant ads to your customers with carrier and device level personalization.

ROAS Tracking
Our platform's niche number crunching capabilities combined with the cutting-edge technologies like Artificial Intelligence and Machine Learning (AI & ML) enable you to track and achieve complex goals.

Reactivation Of Dormant Users
Your past customers are your most precious assets! They present a gold mine of opportunities. All you need to do is tap these potential prospects again and rekindle their interest back in your product. Our technology and advanced retargeting capabilities help to bring your inactive users back to your site and re-engage with them. We help you get the most out of your marketing efforts!

Retargeting Suite
Retargeting converts the prospect into a customer at must faster rate. We provide a technically advanced retargeting suite to hammer the brand in viewers mind on all possible platforms.

Log Level Data
We capture and process the granular data collected with each ad request and leverage it for better understanding of the audience which can be utilized for targeting.

Audience Targeting / DMP Targeting
Expand your target audience across premium sites throughout the web. Our integrated Data Management Platform (DMP) enables you to reach an extended set of audience that shares characteristics perfectly suitable for your brand.

Personalized Targeting And Retargeting – Leveraging DCO
Our Programmatic Advertising Platform facilitates personalized targeting and retargeting with the help of Dynamic Creative Optimization (DCO). This technique shows the most personalized creatives according to the browsing history, likings and interests of the audience. This is not just limited to retargeting in e-commerce.
GLIMPSES OF OUR PLATFORM
Here are a few glimpses of our platform. We have made sure that the platform is easy to use, and has quick and smooth navigation.
Console Dashboard
Campaign Reports
Creatives
Media Planning
Experience The World Of Media Buying